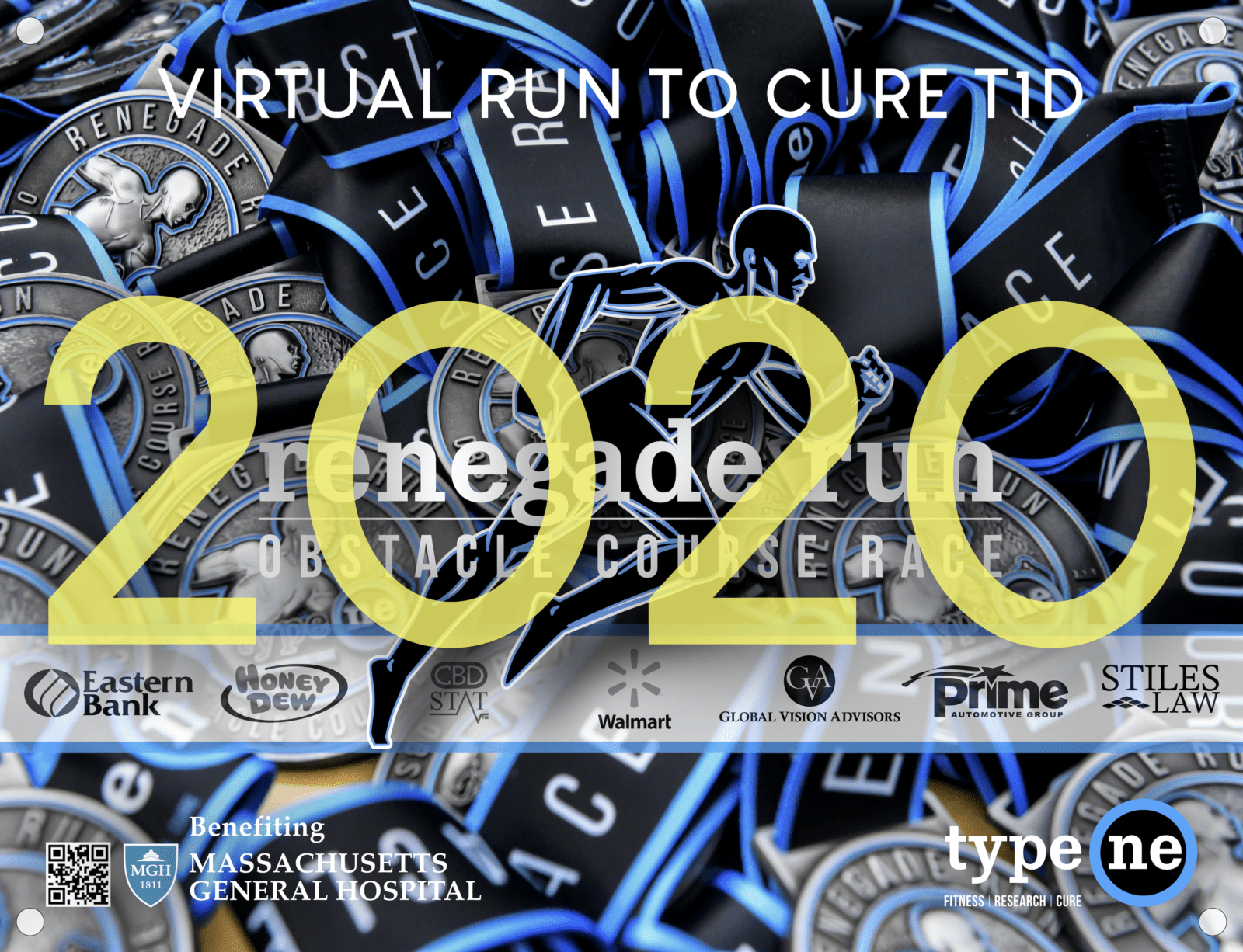 We are excited to share our official Renegade Virtual Run bib!
1.  Download and print your race bib.
2.  Make it part of your Renegade experience. 
3.  Display it proudly when sharing your favorite photos or videos to social media.
Thank you for supporting Type One and our mission of raising awareness and funds toward a cure for type 1 diabetes and financially assisting those living with the disease.